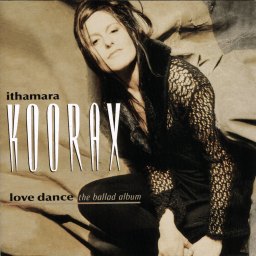 love dance (Milestone MCD-9327-2)
Recorded in September 2000 with Ithamara Koorax. Bonfá's guitar can be heard in: Personnel: Ithamara Koorax (vocal), John McLaughlin (electric guitar), Luiz Bonfá (guitar), Nelson Angelo (guitar), Jorjão Carvalho (electric bass), João Palma (drums), Sidinho Moreira (percussion), José Carlos "Big Horn" Ramos (soprano saxophone), Bigorna (flute), J. C. Ramos (flute), and Zé Carlos (flute).

"love dance" (Som Livre 3126 2) is the Brazilian version of this album.