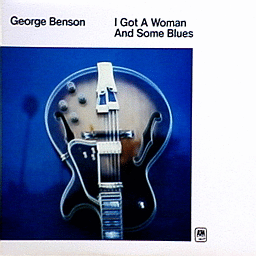 I Got A Woman And Some Blues (A&M SP-9-3025)
Recorded in 1969 with George Benson. Bonfá's guitar can be heard in: Personnel: George Benson (electric guitar, vocal) and Luiz Bonfá (guitar).

"Out Of The Blue" can be heard in the US compilation CD "JAZZ MASTERS 21" (Verve 314 521 861-2).